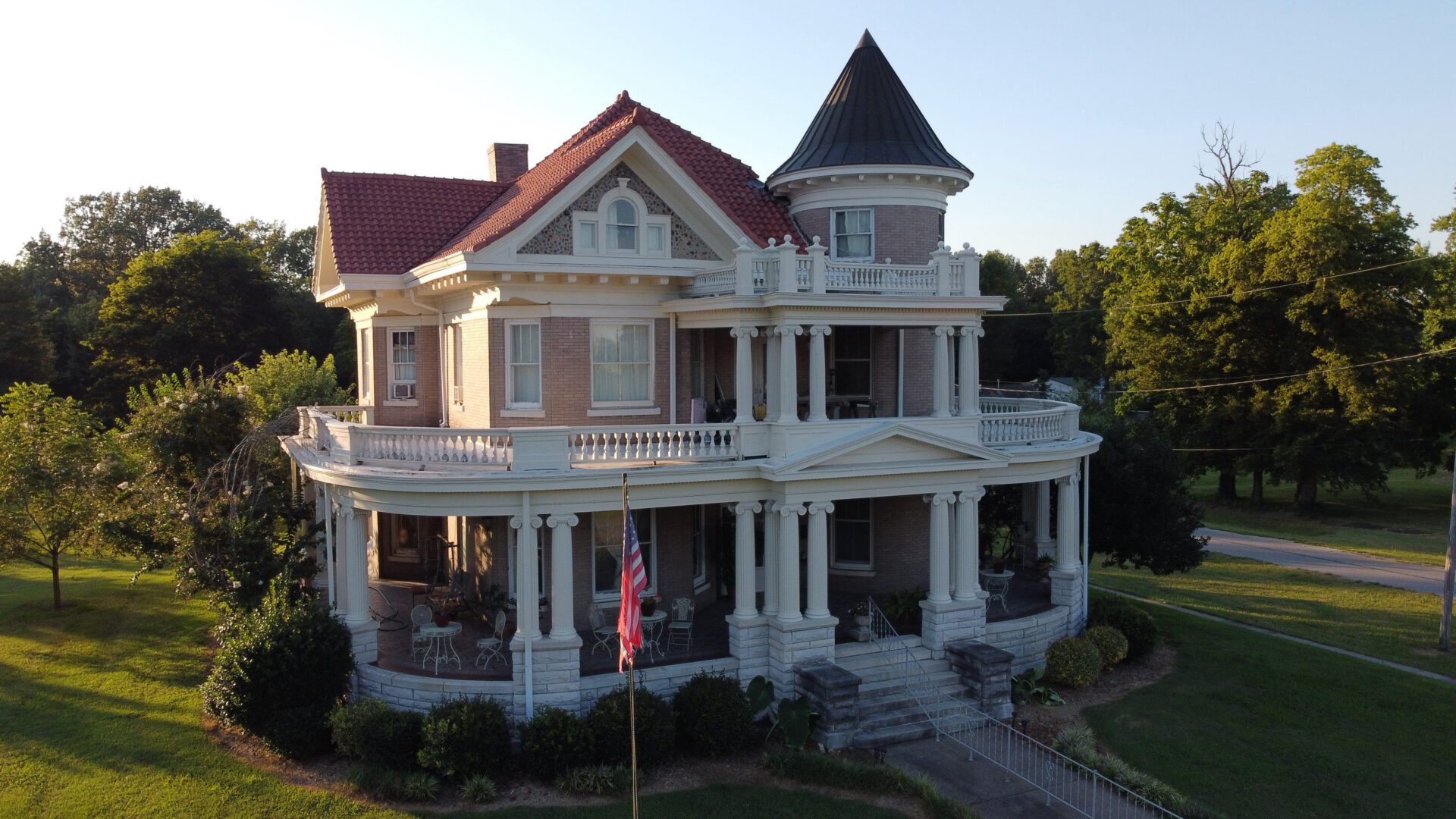 Designed by the noted Chicago architect, S. B Prindle, in 1910 for his Honor, Judge Warner A. Wall and family this imposing country residence here in the small, historic Civil War-era town of Mound City, Illinois, was completed in 1913 and remained under the stewardship of the Wall family descendants into the early years of the twenty-first century.
Local and Regional Landmark
Situated a top what is rumored to be the remains of an ancient Native American temple mound echoing back to the "Mississippian" mound-building period of approximately one thousand years ago. Today, the house appears to stand on a low earthen "pedestal" giving the appearance that it is slightly above and removed from the more modest dwelling places surrounding it. The spacious square block grounds surrounding this residence further enhance the sense of specialness, contributing to the distinctive atmosphere that has made the manor a noteworthy local and regional landmark.
Gorgeous Classic Architecture
Of particular interest is the unique architectural style of the residence. Incorporating classical revival, Victorian and Romanesque elements blended into a pleasing architectural whole – including some Mission-style interior details – this edifice affords a fascinating study for those interested in historic American architectural styles of that early period. Additional features of note include a basement level constructed entirely in reinforced concrete, a beautiful inlaid patterned tile floor for the spacious veranda, and what is believed to be the first indoor built-in vacuum system for a residence in southern Illinois.
A Quiet Getaway From the City
Today Wall Manor welcomes visitors and guests who wish to experience this beautiful country residence. Whether lounging back on the great veranda enjoying a glass of fine wine, listening to music in antique-filled parlors, or wishing to get away to a quiet setting that harks back to a slower-paced way of life removed from the hustle of the world, Wall Manor has something unique and memorable just for you.